Contemporary methods of color definition, color characteristics, the need to translate a variety of color description systems have inspired us to create a narrative dedicated to collaborating, converting individual colors, palettes and color libraries. Support for the latest standards like the CxF / X4 format is crucial for monitoring, for example, packaging production.

Color Inspector goes on - allows you to exchange color information from different industries. A sample of fabric, paint or plastic can be transferred or compared to any other.

In addition to the connection with the ICC Profile Inspector, you can analyze reproductive opportunities based on process or hi-fi printing. In turn, the connection to the Lighting Inspector allows you to simulate color shifts according to the lighting conditions.

The Curver Inspector is available in two independent varints - based on the TVI (dot gain) method and the gray balance based G7 method.

Both inspectors can use production measurements to create compensation curves. It is possible to define an Initial curve to apply an adjustment to the correction - this will allow the current correction without the need for dedicated printi run.

The Curve Inspector G7 can be based on 64 patches of the PI-64 belt - in many cases it will have a place on the production sheet. In addition, Virtual Print Run allows you to simulate curve applications which eliminates the extra print run. For offset presses ChromaChecker has engineered G7 Calibrated Control Bars, which have solids in every ink zone, along with tints and G7 gray finder patches spread throughout the remaining
patches.

For Digital Presses VI-816 test chart measures accurete variations and brings excellent G7 calibration.

It is well known that climatic and environmental conditions have a major influence on the printing process. It is known that alcohol evaporation depends on temperature. The impact of moisture on the ink is known by the paper, it is known that humidity affects overprints. Many processes where electromagnetic influence has a critical impact on climate change. Envoromental Inspector through Data-logger collects and analyzes these data in conjunction with quality assessment of the reproduction process.

Regular measurements are not just spectral analysis - they give a statistical picture of how the process goes, the comparison of machines, the technology paths, press and printer operators are an exceptionally beneficial side-effect of measuring data being intentionally collected.

Platesetter is one of the most desirable devices in the entire technological chain. Despite its high visibility, a place where lack of control can cause difficult problems. Documented measurement allows for predictable quality also here.

Accountability management addresses the problems of operators by assigning them simple tasks and reminding them to do so, while giving managers a clear picture of the practical implementation of technological solutions.

The tool not only analyzes every single ICC profile, enumerating a number of parameters that provide a quality image for the profiles (Gamut, Black Generation, Volume, G7® Gray Balance, TVI curves, RoundTrip Error), but also compares profiles to each other. The tool works in CMYK and Hi-Fi. It is an auxiliary tool for Print Inspector.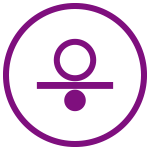 Offset presses and other devices where movable cylindrical metal-rubber NIPs (e.g. ink units, fountain solution units, cylinders) will effect tha way the ink, wetting solution or rastered image transfer. Accurate measuring of the NIP width of the NIP pressure are very useful for solving machine problems